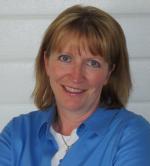 Wanda Lambeth

Victoria, BC
Copywriter, Travel Writer, Desktop Marketer
Self-Help
Education:
*AWAI's Copywriting Program – American Writers and Artists Inc.
*Freelance Writing and Editing – Discovery College.
*Certificate in Personal Counseling – ICS.
Business and Freelance Writing – University of Saskatchewan.
Published in:
*Regular author for Life As A Human - a modern ezine that highlights authors from all walks of life from around the world.
*Nostalgia articles for Hearts of the Country, Our Canada, The Western Producer, Nostalgia Magazine, Grit, Good Old Days
*How To articles for Horses All, Farm Light & Power
*Business profiles for Canadian Biker, Revolution Bike Magazine, VI Performance
Memberships:
*Current member – American Writers and Artists Inc.
*Current member – Professional Writers Alliance
Currently working on a series of self-help books for families affected by crime,addictions and other types of trauma.