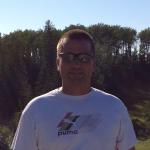 Kam Kingsley

Grande Prairie, Alberta
Copywriter, Researcher, Resume Writer, Publicist
B-to-B, Financial, Health, Self-Help, Web/Internet
You want a timely, well organized, well written piece or package completed by a mature,very friendly, knowledgable professional writer who researches thoroughly. Go no further! Here I am! :-)
Over 18 years as a community and compounding pharmacist. Now I have thrown myself into writing and absorb material everyday.
I love to Write,Study,& Market and getting stronger all the time like everyone else. I can be reached at www.kingsleywritings@gmail.com
With my strong background you will be guaranteed a 100% well done package everytime!
Note: If hired within the next 14 days receive 20% off my usual rates.
"I need a digital timer here don't I :-) ."
Sincerely,
Kam Kingsley,
Kingsley-Research,Marketing & Copywriting
(also autoresponders and PR)
www.kingsleywritings.com
780 512 3441 cell.
PS
Again act now and receive a one time package discount of 20% off my usual rates.
Call 1 866 512 3441 for a free price quote. Note: quotes may take 24 hours if more than one piece or a package.