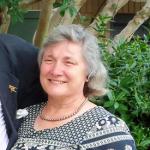 Martha Knox

Fayetteville, TX
Copywriter, Researcher, SEO Expert
Christian, Fundraising, Health, Web/Internet
She has written in the fields of Agriculture (Grade 'A' Goat Dairy Owner/Operator and Racehorse Training/Retraining), Dentistry, and for several churches doing programs, newsletters, and fundraising. She also wrote an entire syllabus for a Dog
Obedience School from Puppy Training thru upper level obedience classes. She has also done all of the landing pages, internal pages, keywording, SEO, and revisions for websites.
She has been involved with 4-H for 30 years as well as the United States Pony Club both in leadership capacities as well as writing for these groups.