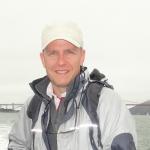 Yan Fortin

Montreal, QC
Copywriter
B-to-B
"Transforming your marketing foggy ideas into black and white copy!" This is one of my motto!
I do leverage my own library of knowledge and experience for B2B copywriting, which feed my ideas, creativity, inspiration and solutions for your writing needs.
I also have the ability to synthesize and assemble unstructured, shattered or complex information and transform, outline or summarize it into fact-based compelling content and comprehensive manner.
This is something I have quite done over the years in my work experience, make it easy to understand for my audience (just as simple as relevant e-mail titles!).
Team work, collaborative spirit, easy to approach and open mindedness are natural timbres for me, and I have this well established reputation among my peers.