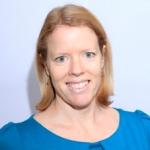 Karen Field

Cardiff, UK
Copywriter, Researcher
B-to-B
I'm Karen Field and I'm a copywriter specialising in in writing marketing material for businesses in the library, publishing and technology sectors.
With over 15 years of experience as a librarian, I have purchased books, journals, library management systems and databases. Just like your customers. Which means I can put myself in the shoes of your prospective and current customers with ease. And if it's an area I haven't got personal knowledge of, I'm a very quick learner and put my research skills to excellent use!
I've also worked in corporate communications over the last few years so I understand that you have many ways to build relationships with your customers – newsletters, articles, case studies/customer stories, email marketing, white papers and so on.
Let me use my industry knowledge to write material that is persuasive and focused on your customer (while showcasing your company).