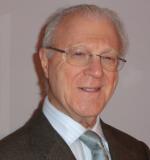 Roger Lipman

New York, NY
Copywriter
B-to-B, Health, Web/Internet
Medical device product development consultant for 40+ years. Now B2B business writing specialist to the medical device industry.
My product development experience and industry inside knowledge give me a unique background for crafting engaging and persuasive content that will generate leads, increase media coverage and close sales. I specialize in white papers, case studies, content marketing, email sales campaigns, web writing, newsletters and press releases.
I hold a B.Sc. degree in Chemistry from Imperial College, University of London, and a Ph.D. in physical chemistry from Cambridge University.
I have worked abroad for many years and as a team player I am comfortable with multicultural and multidisciplinary approaches to problem solving.