Meet AWAI-Trained Writer: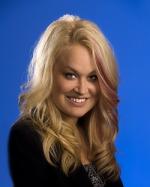 Dana Moses
| | |
| --- | --- |
| Location: | Coralville, IA |
| Professions: | Copywriter, Social Media Expert, SEO Expert, Resume Writer, Travel Writer |
| Specialties: | B-to-B, Web/Internet |
Professional Background:
CAREER SUMMARY
Content strategist and copywriter specializing in developing optimized web copy and managing editorial calendars. Digital and Content Marketing Manager versed in driving projects, creating brand awareness, building web traffic and generating leads through campaign and demand generation. Proven track record managing programs, including banner ads, content syndication, email marketing, landing pages, organic search engine optimization, paid search engine marketing, social media and web analytics. Innovative thinker known for ability to manage global web copy and content, direct projects, train system users, write and edit content and test website usability.
PROFESSIONAL EXPERIENCE
THE SECOND R
Freelance Copywriting Professional
Serve industrial manufacturers of industrial mobile computers for supply chain systems that identify, track and manage resources, assets and information. Core technologies include full screen and handheld rugged mobile computing, bar code printers, label media and RFID. Core markets include agriculture, consumer and industrial goods manufacturers, transportation and logistics, retail, public sector and healthcare.
• Authored blog posts discussing the benefits of tablet computers used in agriculture, retail, consumer goods, industrial goods, military, public service, and transportation applications.
• Created and maintained client Wikipedia listing, resulting in the client's fourth highest lead generation source.
• Composed daily tweets for corporate Twitter account and gained over 700 followers in 8 months; oversaw social media accounts on Facebook, YouTube and LinkedIn for a positive reputation management and share of voice, brand building, customer and partner interaction and lead gen.
• Managed corporate global email marketing programs that met a 500K quarterly send goal.
• Built world wide web presence through search engine optimization, search engine marketing and content syndication. Achieved 15% inquiries, 45% conversion to qualified leads, improved natural search ranking for selected keywords. Attained highest organic search points compared to competition (CI Radar) and top 10 search results on Bing, Google and Yahoo for keywords.
• Managed strategic marketing communication for mobile computing products and services related to the Direct Store Delivery and Transportation/Logistics markets. Produced banner ads, brochures, case studies, press releases, print ads, product sheets, videos and white papers.
• Managed the copy and complete rewrite of client's industry section that launched on 16 public facing websites in 12 languages. Increased site traffic to the .com website by over 21K monthly unique visitors.
EDUCATION
Bachelor of Science, Business
Mt. Mercy University, Cedar Rapids, Iowa 2001
Certified Web Copywriter
American Writers & Artists Inc., 2012
PROFESSIONAL DEVELOPMENT
Circle of Success
American Writers & Artists Inc., 2014
PROFESSIONAL AFFILIATIONS
Professional Writers Alliance, 2014