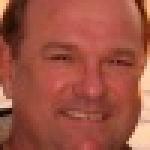 James Crockett

Carlsbad, CA
Copywriter
Christian
http://www.crockettcopywriting.com
I am a freelance copywriter. Day by day, month by month, our religious liberty is disappearing. Abortion is so prevalent in large cities and certain countries that the number of abortions exceeds the birth rate.. The poor need food, clothing, and medical attention. And for Catholics, the cleansing and renewal of parishes, schools and universities is necessary to the revival of the church and the salvation of our children and grandchildren.
Copywriting is my method of engagement with these realities; I write with passion, and on point.
I look forward to partnering with you as we work diligently toward change. May we encounter the grace of God as we unite in cause and in Christ, and may we sit in the presence of God in eternity.
I work at The Church of St. Luke in El Cajon, CA as the Business Manager.
American Writers & Artists Inc. (AWAI) member.