Meet AWAI-Trained Writer: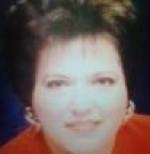 Professional Background:
I have been in some type of sales for the last 30 years. I have experience in working with the public in B2B and homeowners. I have written several essay type papers which I entered into a professional organization contest and won first place two years in a row. I have written several short articles which were printed in our local newspaper. My goal is to help those looking for work, needing a very professional resume, to be able to provide that for them and help them secure a new career.