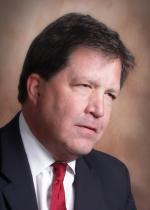 Alexander Dominick

Longmont, CO
Copywriter, Grant Writer
Catalog, Fundraising, Health, Self-Help, Web/Internet
- The first grant I ever wrote was in 1999 for a three-year $250,000 project, of which $150,000 was granted for a two-year project. Since then grants I have written total nearly $2.5 million.
- I design, create and write copy for nonprofits, including general information, special events brochures, annual giving letters, planned and major gift campaigns.
- I designed, edited and wrote copy for the C-SPAN UPDATE, an award-winning weekly newspaper.
- I designed and wrote copy for the National Kidney Foundation of Arizona's newsletter.
- I write copy that invites the readers to either make a donation or become involved. In 2011, year-end donations to the nonprofit where I worked increased by 11%.
- I can get you results!