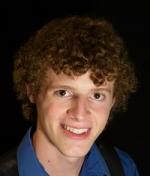 Maximilian Hart

Clearwater, FL
Copywriter
B-to-B, Christian, Web/Internet
Maximilian specializes in web copywriting, including landing pages, content marketing and email marketing.
He has over three years of freelance copywriting experience, and over six months currently working at an agency as a copy editor for brands like McDonald's, Hertz, Transitions Optical, Tampa General Hospital, UPC Insurance, MelittaUSA and more.
---------------------
"Maximilian is a joy to work with! His keen eye to detail and concise writing has helped improve our website and helped our ministry raise over $8,000 in funding."
–Chris McBride, Clearwater, FL
"I just received 7 finished articles from Maximilian. They cover a variety of niches. He nailed each one. I will be ordering more content from him... I highly recommend Maximilian Hart."
–Kriss Brooks, Oakland, CA
---------------------
If you're looking for a copywriter who can turn your readers into customers and who is easy to work with, email Maximilian today at maximilian@maximilianhart.com.