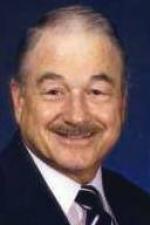 Doug Grant

Chillicothe, OH
Copywriter
B-to-B, Fundraising, Self-Help, Web/Internet
Keep this to yourself, but I was one of the first freelance direct mail writers in the country back when mailing lists were kept on plastic plates. (Man, I can't believe I admitted to that.)
My main squeeze still remains direct response. However over the past umpteen decades, I've handled a wide variety of writing projects including executive letters, white papers, case studies, fund raising letters, articles, blogs and a bunch of other stuff I have a hard time remembering.
My client list has included Fortune 500 corporations, national non-profits and a wide variety of companies from small to large.
Yeah…I should retire. But darn it, I love the game. So I continue taking on writing projects that interest me…have fun smoosing with clients and fellow writers…and enjoy staying active. Life really is grand.