Meet AWAI-Trained Writer: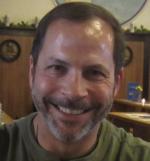 Professional Background:
I've been in Telecommunications, Transmission Systems, and Networks for over 30 years. During this time, I served in the US Air Force, and traveled to over twenty countries. A lot of my work involved helping customers to improve their network infrastructure, enable them to more effectively run their business. As part of this, I did surveys, research, design, and installs. I also wrote technical White Papers, and complex Design Documents and Installation Packages, using Word, Visio, and AutoCAD.