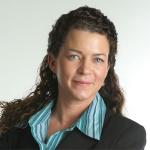 Adrianne Machina

Middleton, WI
Copywriter, Social Media Expert, Desktop Marketer
B-to-B
Over the last 20 years, I've been deeply involved in the B2B software space - especially sales, marketing and accounting software. I have a special knack for making seemingly boring tech specs come alive and simplifying complex concepts. I tell stories about technical products, services and customers in a way that attracts business while building credibility.
I've written:
- case studies
- award submissions (one of my clients has won a Microsoft Partner / Customer Award EVERY YEAR I've written for them and lost EVERY YEAR I didn't - selected from 1000+ submissions)
- blog and social media posts
- website and landing page content
- email nurture programs
- in depth white papers
- presentations and speeches
- and - I'm a regular contributor to The Partner Channel magazine.
What clients really love most is that I "get" their voice, make the process fun and engaging, and the techie side of me loves building my copy right into your marketing programs - Hubspot, Infusionsoft, CRM, etc.