Meet AWAI-Trained Writer: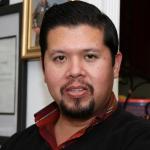 Mike Ornelas
| | |
| --- | --- |
| Location: | Sacramento, CA |
| Professions: | Copywriter, Researcher, Social Media Expert, Resume Writer, Desktop Marketer |
| Specialties: | B-to-B, Christian, Financial, Fundraising, Self-Help, Web/Internet |
| Website: | www.mikeornelas.com |
Professional Background:
Dear Sir or Madam:
I see you are looking for a writer.
Perhaps it could be me...
EXPERIENCE
Office Manager/Marketing Director­ Jim Ornelas, CPA
Sacramento, CA — 2008-­Present
This role requires me to organize marketing campaigns and ensure their effectiveness, train staff for seasonal positions, write sales scripts, and organize ad budgets, track receivables, resolve client issues
Accomplishments
● Wrote a sales letter that generated a 15­to-­1 ROI
● Expanded marketing campaigns that produced average year­ to year
growth of 15%
● Instituted training programs that enabled staff to close 80% of prospective clients by phone
-Studied AWAI's Accelerated Program for Six-Figure Copywriting
Give me a try.
Heck. I guarantee I'll work cheaper and harder than anyone else. I'll practically work for free...until I prove myself. Then I'll ask for more...but not until I've made you plenty first.
That's my guarantee to you.
What have you got to lose?
Sincerely,
Mike Ornelas