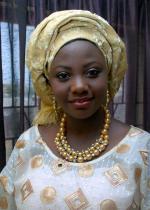 Deborah Ogwuche

Abuja, Nigeria
Copywriter
B-to-B, Financial, Health, Web/Internet
AWAI courses I completed; The Six-figure Copywriting, Web copywriting, B2B Copywriting have greatly added to my knowledge base and my love to write. And that's why I take up any writing challenge with enthusiasm and vigor. I also love to absorb what's going on around me, in the form of news which has really expanded and updated my knowledge base on just about anything. so whatever your needs or writing you want done, just bring it up and I'll give you a better side of just what a good copy is.
I'm very passionate about writing which ultimately reflects in any copy I write. I have unique style of conversing, most people find very refreshing.
That's what they told me.
And you'll never know until you try....me.
You should contact me today, for a sample of my work....