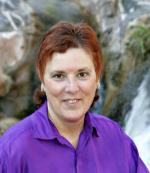 Susan Palmer

Colorado Springs, CO
Copywriter
Christian, Fundraising, Web/Internet
christiancopywriter.wix.com/christiancopywriter
I am a Freelance Copywriter who has
completed AWAI's "flagship" Direct-response Copywriter training program, AWAI's Christian Market Copywriter Course, Money -Making Website Course...currently taking the Social Media Marketing Expert Course.
Looking for a Christian Copywriter with a servant's heart who has YOUR best interest and customer satisfaction as the top priority? Put Me To Work For You Today!
My professional Copywriter/Web Writer training...coupled with 30+ years of Sales and Marketing (in Real Estate),and PR experience in the business world (Convention Planning)...Plus my years of experience as an Ordained Minister...make me uniquely qualified to meet your Christian Copywriting/Content Writing needs and goals.
Self-employed since 2014 as a professional Freelance Copywriter who specializes in the Christian Market...Non-Profits, Ministries, Para-ministries, & Christian businesses.
Ordained Christian Minister and Bible College Graduate.