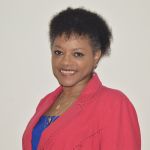 Glenna Hale

Bristol, UK
Copywriter
B-to-B, Health
I have over 27 years experience of General Medical Practice and hospitals. For 23 of those years I worked for the same group of doctors. I'm familiar with medical terminology. I've also worked on research projects and written reports. My current work includes; writing product descriptions and product reviews for health supplements.
Over the past 20 years I've written many short stories and drafted 3 novels. My first love (after my husband and 3 children) is writing. I'm keen to have a fulfilling writing career. My aim is to provide a first class service to my clients. I have a long history with health in one form or another, so that is my chosen niche.
I've taken multiple AWAI self-improvement programs. I also have a BA (open), a Diploma in Literature and Creative Writing and a Diploma in The Arts and Creative Writing.