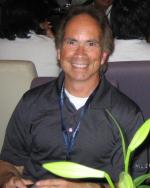 Bryan Mcwhorter

Salina, KS
Copywriter
Web/Internet
I have extensive sales and marketing training. I worked three years for a regional radio station developing copywriting and marketing skills. My time working for Combined Insurance and Successful Living further gave me confidence in sales and marketing. Combined Insurance under W. Clement Stone provided some of the best sales training available in the world.
Now I use my knowledge and experience in content writing for B2B and B2C, with a specialized range of services.
I am an American Writers and Artists Inc. trained copywriter and a member of the Professional Writers Alliance. I tend to be extremely competitive by nature. I am passionate about writing and love helping companies grow.