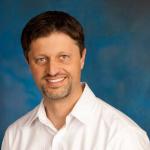 Greg Grillo

Omak, WA
Copywriter, Travel Writer
B-to-B, Health
I'm a dentist and partner of Grillo Robeck Dental in Washington state.
I completed a bachelor's degree in Psychology in 1991, and stepped into a blur of years at the University of Washington School of Dentistry until 1995. I cherish the privilege of serving as a dentist in the US Navy for several years until I returned to private practice. During my military years, I wrote numerous pieces widely used for patient education. Noted for their clarity and engaging content, my first materials served thousands of US Marine recruits being processed through boot camp.
I also write for my own site and blog at www.familyglobetreks.com. I've crafted content for several small businesses, and completed advanced training with the American Writer's Association Inc. programs. This includes live workshops and intensive online courses. An innovative writer, I have published articles through industry trade journals such as Sleep Health and maintain membership in the Professional Writer's Alliance.