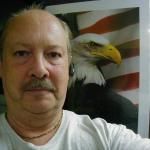 Dale Broste

St. Louis, MO
Copywriter, Researcher, Travel Writer
B-to-B, Health
I am relatively new to the "Formal & Professional" side of being an Internet Research Specialist. I have been doing Health and other research On Line for years before joining AWAI.
My updated interest is eNewsLetters, in the B2B industry, Service / Professional and B2C Alternative Health niche.
For the past seven years my company name has been (and still is), NoMoHype Marketing. As the name implies, it is about NO more Hype (lies, BS, Bait n Switch and other not so nice marketing tactics that we all see most days. One of my TAGS has been "We can ALL Play Nice".