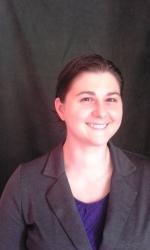 Alissa Crouse

Aurora, IL
Copywriter, Travel Writer
Health, Web/Internet
Many Perspectives, One Writer: Alissa Crouse
Country, Suburban, World… Leader Professional, Consumer. I am a word engineer with a diverse background. Growing up in a small country town, I was able to roam freely and be as creative as I possibly could. Transitioning from a child to an adult I participated in mission trips to Puerto Rico, Haiti, and Guatemala in efforts to repair and build buildings for community use and provide educational supplies. Traveling to these locations gave me insight into how people in third world nations live. It made me grateful for what I have in the United States but also showed me what is really important in life: family, love, and health.
My college and adult years have been overwhelmingly adventurous. In college, besides mission trips, I participated in ministry outreaches, community service, leadership development, and even the Walt Disney World College Program. I wasn't done reaching out to the world, despite working at Epcot. I went on to my masters in Europe and Southeast Asia, exploring as many countries as possible. Upon returning to the States, I ventured in another direction with massage therapy and alternative health. I explored, then, human anatomy, and myself but I wasn't done. I have always loved learning and exploring. I continued my adventure and honed my writing skills with copywriting.
Today, I am a freelance copywriter specializing in Alternative Health and Wellness Resorts/Retreats and Travel. I am loving every minute of it.