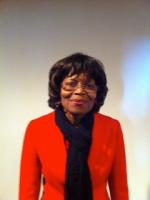 Verbieann Hardy

Millington, TN
Copywriter
Health
Nursing, Teaching adults, consulting, team building, family therapy. I love to create new systems, to initiate new services. I enjoy the challenge of working compassionately with vulnerable groups. An important aspect of my career was writing presentations, preparing conference material and taking part in workshops.
Now I write lead generation content e.g white papers. Depending on the objectives for a white paper. I will write related copy to make the reports even more effective.
In addition. I offer my clients a free marketing consultation as reports have greater impact as part of a strategy.
I hope to write for clients involved with products, devices or programs to be used by seniors so they can age at home. Technological and design innovations can enable us to delay or avoid institutional care.I want to write not just to earn a living but to help companies successfully promote services to assist seniors to live productively.