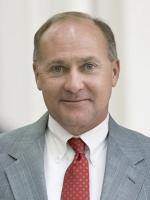 Thomas Flint

Centreville, VA
Copywriter
B-to-B
www.thosflint.com/about-thomas-flint-copywriting
I offer performance-based, direct-response lead generation copywriting. (B-to-C and B-to-B)
Stated simply, I help businesses measurably, cost-effectively and profitably increase their sales revenue and grow their customer-base.
My services have produced quantifiable results – measurable response rates, positive returns on investment and improvement in bottom line profitability – within 30 to 90 days. In some instances, my services have produced measurable results within hours.
Moreover, my services have worked in all economic conditions and for all sizes and types of businesses.
Before launching my copywriting and marketing business, I was vice president of operations with responsibility for business development, marketing and sales and a senior consultant at WingSpan Partners, a boutique consulting firm, in Chicago, Illinois. In 2007, I co-lead the firm to its first-ever profitable year.