Meet AWAI-Trained Writer: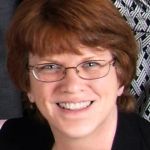 Professional Background:
An entrepreneur of 34 years with my professional photography studio, I drew from my background in the printing/graphic design field, successfully gaining the attention of those targeted in order to reach and serve my perfect clients. Results of this effort include work archived in the Smithsonian Institute, hanging on display at Epcot Center Florida, utilized in my clients' marketing, plus repeated media recognition, both local newspaper and television, WMUR-tv NH Chronicle.
Active in networking groups, I became aware of the struggles of others in rising to the top, in spite of their quality product or service. Though I was creating images with impact for them, their marketing efforts often were not on resulting in their desired result.
I have trained with AWAI in order to bring the additional value of professional copywriting to my clients and others. There are many products I can provide as a value, incl. SEO, and I especially enjoy crafting Case Studies.