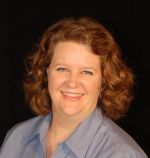 Christa May

Chattanooga, TN
Copywriter
Fundraising
After working with small business owners for many years, I wanted my writing and marketing skills to do more than make a few people rich. I wanted to use my talent and experience to help more people and make a bigger impact.
Early in life, I discovered a natural talent for bringing people together. I was able to combine this with an entrepreneurial spirit which served me well as I became a business owner in my early twenties.
It was during this time that I was first introduced to the nonprofit world. I acquired grant writing and fundraising skills that I ultimately put into practice when I founded my own nonprofit organization, Single Mom's Care Network.
Now, I enjoy working as a fundraising copywriter, combining my skill for writing compelling copy with my natural talent for inspiring others to take action and get involved.