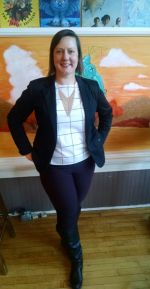 Katie McCaskey

Staunton, VA
Copywriter, Social Media Expert, Travel Writer
B-to-B, Catalog, Financial, Health, Web/Internet
FOOD & DRINK COPYWRITER
I am a skilled copywriter with 12+ years experience.
My specialty is writing for food and drink industries. This draws on my unique perspective hand-selling food and drink -- not just anywhere, but in the restaurant (George Bowers Grocery) and food retailer (Pennywhistle Provisions) I co-founded. In other words: I know how to sell with heartfelt sincerity because my businesses depend on it!
So does yours.
I am particularly adept at writing with a conversational tone that encourages sales conversions. Contact me to discuss your product.