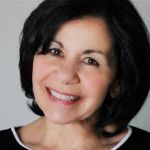 Kris Olson

Green Bay, WI
Copywriter, Social Media Expert, SEO Expert
Web/Internet
I have a BA in Journalism which began a 12 year career in Television News and 30 more years in media sales, marketing and video production.
At the current time I specialize in assisting local brick and mortar business with their internet marketing. I have been successful in helping these small businesses create an online image and improve their search results for local search. I manage web design, help them create strategic marketing plans, assist with media buying and executing social media and email marketing campaigns. I also assist a few clients with video production on an as needed basis.
The categories I have serviced range from local restaurants to contractors in the home improvement space such as roofers, plumbers, landscapers, home builders. I have also been a restaurant owner in the past and specialize in assisting the restaurant industry with marketing, branding and reputation control.
I am happy to be an AWAI member and learning how to be the best writer I can be.