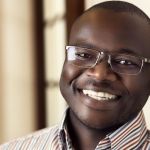 Dumisani Kamwana

Al Ain, UAE
Copywriter
B-to-B, Health, Web/Internet
I have been working as a physician since 2000. With clinical and academic experience in Malawi, South Africa, Botswana and the United Arab Emirates, I'd say I know quite a bit about the healthcare industry.
Throw in a couple of courses in healthcare delivery and quality improvement, and we have a solid foundation for understanding the healthcare marketplace.
My AWAI programs include Web Copywriting, Social Media Marketing and B2B Copywriting. I have also been privileged to learn from the legendary Dan Kennedy.
I bring 2 things to my clients' copywriting projects: vast personal experience in the industry; and training in tried and tested copywriting methods from some of the world's best copywriters.