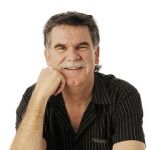 Tony Fogarty

Perth, Western Australia
Copywriter, Travel Writer
Web/Internet
www.webcontentcopywritingservice.com
My positions have been many and varied from avionics in aircraft maintenance to driving tourists around my home state. The most relevant though would be time spent as Senior Copywriter and Production Manager at a regional radio station. I have also written a number of fictional short stories, and a reference manual for newcomers to the art of gold prospecting in the goldfields of Western Australia.
I am currently writing the web content for a number of web sites owned by a Melbourne based healthcare industry support group.
I have also written sports articles for a regional newspaper, though this was many years ago, and I was more recently published in another newspaper on the topic regarding Australia's becoming a republic.
I am currently a student of AWAI undertaking the Accelerated Copywriting Course. My preferred speciality is writing web-pages in a light hearted manner without being over the top. I believe a piece of text that can raise a sneaky smile while reading is a win.