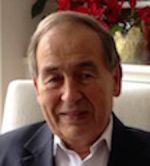 Warren Beamish

Niceville, FL
Copywriter, Social Media Expert, SEO Expert, Desktop Marketer
B-to-B, Financial, Web/Internet
Professional Engineer, Engineering Physics U of T, Ridley College '47-'56
In 2016 I took AWAI's copywriting course. My principal area of interest was e-newletters for Professional Organizations. E-newsletters offer a simple functional vehicle for any professional company or entity to nurture clients and prospects, in order to develop new business. I will focus on areas for my clients that are complimentary to my professional career.
1961 UNIVAC Sales Marketing, 1966 30 Years Founder/CEO Tec. Companies, Computel, Remanco, Token Technology. '70-'72 International Vice-President UCC Dallas TX. 1973 Conservative Party Federal Candidate, Toronto Rosedale, 1974 Engineering Consultant and pursuing Venture Capital Investments.
2005 Warren offered Consulting Services through my www.PrysmicInc.com web site. This sets out services that Warren offers. The site includes a bio "who is Warren".