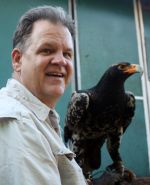 Gordon Denman

Crockett, TX
Copywriter, SEO Expert, Travel Writer
Christian, Health, Self-Help, Web/Internet
I love traveling and enjoy the outdoors. Camping, hiking and hunting are my passion. Well actually falconry is my true passion. I have written articles for SAFA, NAFA, On The Wing as well as other falconry related magazines.
I write how to articles and enjoy writing about various adventures I go on. If you need a writer for your blog or Facebook page please contact me.
I love designing and layout of web site. Doing web site copy for seo integration and short stories.