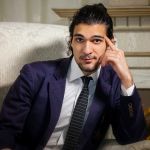 Areg Nersisian

LA, CA
Copywriter
Self-Help, Web/Internet
Hi,
I'll keep this brief. I've been working as a self-help copywriter for 2 years already... too little time to be entitled to charge BIG money, huh? That's why I don't. Not that I'm that modest or dubious about my skills. It's just the matter of being real. I still need a lot of experience and practice. That's why I chase after the experience and not the reward...yet.
... On the other hand, as you'll see from my info package, I've been the author of a few wildly successful sales-letters. I make up for the lack of a "decade-long experience" with diligence, persistence and hard work. I've never missed a deadline...and... I don't intend to break that record in future.
P.S. If you'll offer me a project that can "tart up" my portfolio and make it more enticing for my future clients...
...I may do it FOR FREE!
P.P.S. In case you wonder about my offer... I have a little business of my own that provides me with a cash flow... enough to keep me afloat while I'm accumulating experience.