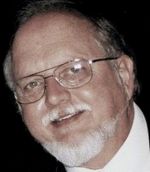 Phillip Fraley

Lexington, KY
Copywriter
B-to-B, Web/Internet
For 38 years I enjoyed a Radio Broadcast Career as a Commercial Radio Broadcast Engineer.
For two years I taught Electronics Engineering Technology at Spencerian College.
I have merged my years of knowledge into a new career as a Professional Freelance Copywriter. I have studied with A.W.A.I. (American Writers and Artists, Inc.) specializing in Business-to-Consumer and Business-to-Business sales and website content copywriting.