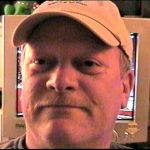 Keith Davey

Portland, OR
Copywriter, Researcher, Social Media Expert, Desktop Marketer
B-to-B, Catalog, Fundraising, Self-Help, Web/Internet
I have held many different jobs, established several different careers, as well as building teams with Network Marketing and InterNetWork Marketing Organizations over the past 30 years.
One common denominator that I Always excelled at was WRITING.
I could persuade the least interested person or group to do many things that I truly believed would enhance their lifestyles.
My ability to think fast on my feet and on "the Keyboard" has closed a lot of sales and built several strong teams of business associates and students.
Coaching and Teaching have always been a true love of mine. I feel like I was a born leader and love sharing knowledge.
Many mentors of high caliber have crossed my paths and I have taken the techniques that empower me from each of them to crate my own successful "management style".
When I am studying anything to improve myself or my lifestyle, I always learn it well enough to teach it to others.
Teaching helps me grasp subjects better.