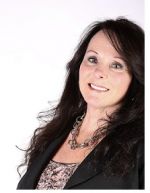 Kelli Clevenger

Shelby, NC
Copywriter
B-to-B, Health, Web/Internet
Do you need a writer with business and marketing experience? Check.
As a former business owner, I have experience to help your business succeed.
Having built, and sold, two successful businesses, I can parlay that knowledge into my writing.
For your business.
What else do you need to know about me?
I'm:
- trained/verified through AWAI
- SEO certified
- a college graduate (I have a BA in sociology; hey,it helps with research and spotting trends!)
You might wanna know this, too:
- I'm also a former certified personal trainer, with a diploma in fitness and nutrition
- I'm a trained cosmetologist
What I didn't tell you:
- My former businesses were in the pet industry and wedding industry.
My specialties:
- SEO, case studies, articles and blog posts
Wanna know more?
You can see some of my published articles, e-Books, and copywritng samples on my website.
If you have questions, or want to discuss a project, please contact me through my website.