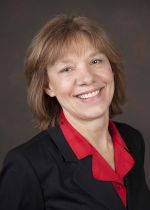 Melanie Hirsch

Chicago, IL
Copywriter
B-to-B
I write sales copy and marketing content for IT staffing firms, web-hosting companies, cybersecurity specialists, consulting firms, companies who provide cloud-based solutions, web developers, mobile developers – to name a few.
Why me?
I know what buttons to push, which triggers to use.
I've spent the past two decades convincing business people that various IT products and services are good for them.
I'm bilingual – I translate geek-speak into business-speak