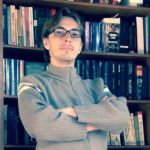 Wanderson Ciambroni

Brazil
Copywriter, Social Media Expert, SEO Expert
B-to-B, Financial, Web/Internet
I have more than 20 years in writing career and now I am a professional certified copywriter.
My goal is helping you to reach out the peak of your professional business success, and on.
I have the necessary skills to write any marketing piece you need to boost your business and make your money grow up!
I write natively in Portuguese, but I am enabled to write in English -- and I have a native English reviewer peer to help me.