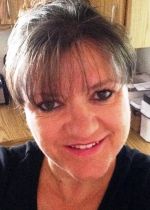 Iona Dupill

Lakeland, FL
Copywriter, Researcher, Resume Writer, Travel Writer
B-to-B, Catalog, Fundraising, Self-Help, Web/Internet
iona-dupill-makethiswrite.squarespace.com/config
My name is Iona Dupill. I have worked for the government for the past 20 years doing something that I am passionate about — writing. I have really been able to exercise my skills and talent in the last eight years as a communications/public affairs specialist.
During my 20-year career, I worked with executives and senior officials to get important messages out to employees, stakeholders and customers. I have written copy for government websites working with department leaders, directors and senior editors. I have created strategic marketing plans, and I have held numerous classes on instructing others to write for the web.
I have extensive knowledge in content writing and editing. I can help get your message across with professional, clear and error-free copy. Whether you are looking for someone to write content for a web page, a promotional email or just a second set of eyes to review your copy, let me show you how I can help.