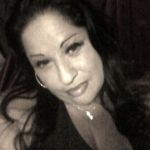 Frances Haddick

Azusa, CA
Copywriter, Social Media Expert
Self-Help, Web/Internet
www.oneontherisecopywriter.com
I believe honesty is the best policy, and that is exactly what I am, an honest person. I can't sit here and tell you "I have this awesome, professional background", because that would be a lie.
But, I am going to tell you is this...I am an active member of American Writers & Artists Inc., Professional Writers Alliance, and I am a Platinum Member of Wealthy Web Writer, since 1/2016.
I have completed the Accelerated Program for Six - Figure Income. My life long passion is writing. The only type of writing experience I have is from high school.
When I was in my Junior year, my Journalism teacher entered me in a Webster's Dictionary Essay Contest. I had to write a 1,000 words essay on, "What would 100 Webster's Dictionaries do for my school?" I was the 1st place winner and, won 100 Webster's Dictionaries for my school.
I have been studying the art of copy writing for over 1 year and I am confident I can write for your company on a professional level, if given the chance.