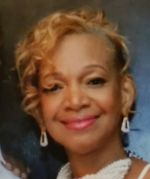 Rita Johnson

Port St Lucie, FL
Copywriter
Christian, Health, Web/Internet
www.rvjohnsonwriting4u.wordpress.com
I'm retired from my profession in which I worked for the Broward County Court Clerk's office in the Circuit Civil Division for 10 months and then the Traffic and Misdemeanor Division. With a combined total of 20 yrs and 6 mos.
I moved to St Lucie County in 2004 and started working for the County Clerk's office here in 2006 where I worked as a Indigency/Collections Clerk for 4 years and 7 mos.
I'm entering the second half of my life now and decided to do what I love most and that's writing. I'm actually a newbie when it comes to copywriting but I'm AWAI certified and a published author of a Fiction Romance novel.
I know you're taking a chance when it comes to me because I'm a newbie but you do that even with a seasoned pro. They may or may not deliver.
I finished AWAI's Accelerated Program for Six-Figure Copywriting and Web Copywriting 2.0. My niche market is the Christian and Health industries. My specialty being Sales Pages, Subscription Pages, Emails, Home Pages and Content Writing.