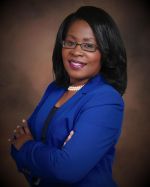 Jeanita Jinnah

Lansing, MI
Copywriter
Christian
Need a professional Christian writer for your freelance Christian project(s)? Looking for someone who can write spiritually engaging copy for your unique Christian audience?
I knew I wanted to use my gifts and talents to write compelling and engaging content for the Christian market space when I started my freelance copywriting business because this is where my passion lies. And it's what I've been called to do.
I have a B.S. in Business Administration, and have worked for companies large and small, from banking, to insurance, to libraries, and everything in between. But I decided on the freedom, flexibility, and extensive personal and professional development that working as a freelancer affords me.
My services: blogs, articles, web copy, landing pages, SEO (Search Engine Optimization), emails, newsletters, etc.
Partnering with clients to advance God's kingdom, and spread His message of love and peace to the world.
Contact me to discuss your next copy project.
In His Service,
Jeanita Jinnah, Nayla Writers