Meet AWAI-Trained Writer: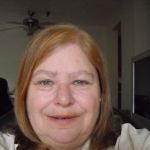 Professional Background:
I am a B2B copywriter specializing in IT.
With 24 years of IT experience, I am well able to understand technical details and I am also very good at explaining them in simple terms for the non-technical reader.
During those years, I gained plenty of experience writing systems and user documentation, and manuals. I had training for report writing early on and have since trained for B2B copywriting with AWAI.
I have also written some newsletters for a political party with good response.
My philosophy for working with clients is this: as you're paying for my expertise, you should hear my thoughts. Ultimately, it's your decision, and no sour grapes.
Thank you for reading. I look forward to hearing from you.
Jean Spiller