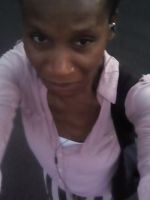 Nathanie Etinoffe

Las Vegas, NV
Copywriter
Self-Help, Web/Internet
Office Assistant, Dental Assistant, Person al Care Assistant, Nursing Assistant, Server, Housekeeper, Pet Sitter, Child Care/Nanny.
Wrote a few articles on Ezine Articles, previously blogged on Empower Network blogging platform. Blogged on any topic at
least five hundred words, included links, images and call to action. Syndicated on social media.
Built my own blog from scratch, added hosting, domain name and auto responder form and email series to it. I gave it the title Carving Out My Option-Filled Life.
Although I have no clients,I have some knowledge in web writing and
my articles were written to educate, around self help.
I now know this was what I was preparing for. Will update with my personal website soon.
I enjoy contributing to fund raisers by participating in fashion events. That's right, I get on the cat walk and wow the audience. I enjoy walking the runway displaying high fashion and glamorous, after 5p.m, outfits, as well as casual wear. Although I haven't before, I may do
some swim wear.
I grew up volunteering my time singing for various church programs, weddings and funerals as well. This allowed me the unique privilege to go on tour with two different Gospel Music Bands where I served as Supporting Artist. I got to sing at their concerts in the three towns they toured.
The second privilege I was part of a group and we were Supporting Artists to the band and we did the opening selection that started off the concerts each night.
I wrote poetry, received recognition for poems I wrote in 1990 True Beauty, World of Poetry Honorable Merit and later in 1991 by a different Poetry Company (got to get the name for that, specifity).The poem was called Young Folk Check Up On Your Life. Semifinalist.
I surprise myself and write poetry some days, however that's from inspiration. I want my time here to be spent learning how to create writing pieces, even when not inspired, but because some company need me to write on any topic. I welcome writing tests as well as paid writing work.
Presently studying AWAI's Accelerated Copywriter's Program and B2B.