Meet AWAI-Trained Writer: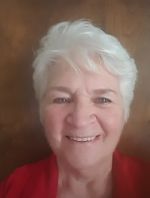 Myrna Coleman
| | |
| --- | --- |
| Location: | Portville, NY |
| Professions: | Copywriter, Graphic Designer, Researcher, Resume Writer, Desktop Marketer |
| Specialties: | B-to-B, Christian, Self-Help |
| Website: | myrnacoleman.wordpress.com |
Professional Background:
Business Writing: After telephone interviews, I'll create business profile to familiarize customers with company and owner to increase market and profits; I published such profiles in Journal for Nat'l Assoc. of Surplus Dealers monthly 2+ years.
Sales Brochures: I design and create Brochures to publicize company, product descriptions, sent nation-wide mailing to increase customer base and document success. Education Brochures: I create Seminar Brochures to stimulate attendance, personalize speakers and classes offered; attendance increased over 2 years.
Book: I will ghost write your book in the voice you want; have authored book of my marriage pending divorce ("Something Worth Saving" under name Myrna Marshall, by Tyndale House);
Personal Experience: I create terse verse, short rhyme with a message, light and relevant Poetry. (I am writing a book on vanity license tags and ways they relate to driver's traits.)
Give me an assignment and I will turn ideas loose or rein them in, thinking how-to-do, how-to-find the niche that makes your products, services and reputation relatable, reliable and requested. I deliver your message in your voice to get the results you want. I'll do your job right!