Meet AWAI-Trained Writer: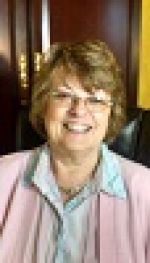 Professional Background:
I've been writing dynamic & customer friendly material for the Christian market for 40+ years.
I have vast experience in the Christian non-profit world writing children's & women's ministries Bible lessons and programs, events, Christmas programs, procedures, processes, reports, correspondence, emails, & training materials.
All my content copywriting helps your target audience become happy customers.
The telling of your business owner's story & your non-profit leader's story will:
- grab your target audiences attention
- take them to your goal
- help them become your happy customers
Through direct sales pages, fundraising pages, website content, emails, business letters, business profiles, non-profit ministry profiles, & blog posts.
Are you needing a skillful Christian copywriter for your business or non-profit ministry? Let's chat about the many ways I can help!
Contact me at: https://christiancontentcopywriter.com. to turn your target audience into Happy Customers for you.