Meet AWAI-Trained Writer: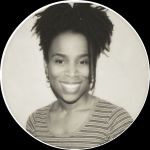 Professional Background:
If you remember sitting in front of your analog television waiting for the newest episode of the Bionic Woman to hurdle into your living room, then you have a pretty good idea of how long I've been writing. However, it would be a stretch to include those formative years of creating my own brand of ad copy from construction paper, Elmer's rubber cement, and my favorite #2 pencil as professional experience.
Suffice it to say, writing and storytelling have always been a thing with me. This love affair with words has taken me from wearing a number of hats in traditional book publishing (including editing, sales, and marketing) to working with solopreneurs and small businesses online to help them scale their companies through branding and marketing support. Copywriting in all its many forms is the single connecting thread that has run through my entire professional career.