Meet AWAI-Trained Writer: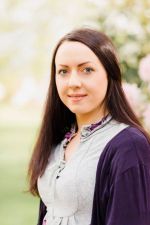 Professional Background:
I am a Freelance Copywriter based in the UK with nearly a decade's experience in writing for the natural health and wellness market. I have worked for natural health supplement companies producing blog posts, website and social media content.
Passionate about health and wellness, I write creative content that can engage your audience and boost your business sales. From email sequences to blogging, landing pages to brochure copy, I write content that gets your brand talking.
I am AWAI trained in Email Copywriting and have an understanding of how to write B2B copy from completing the AWAI B2B Copywriting Course. My focus is on writing engaging content that inspires, informs and educates users. As a Journalism graduate, I also have a passion for research, investigation and open communication with the subject matter.
Being a natural health writer, I have worked with a variety of clients across the spectrum of health; from Good Health Naturally to HealthExpress and Healthspan to name a few. My purpose with each client project I take on is to communicate their unique message to their target audience, increasing engagement and sales in the process.
Successful email copy I have written has helped my previous client to DOUBLE their essential oil product sales for their natural health company. My blog posts have also been liked and shared hundreds of times, increasing social media engagement and sales for another of my clients.
My writing expertise in the topics of natural health, fitness, nutrition, anti-aging and personal development means that I am the perfect fit if you have a health or wellness product or service you want to promote.
My services include article writing, blogging, social media content and email copywriting. Please contact me by email at hello@annajonescopywriting.com if you would like to discuss a writing project.