Meet AWAI-Trained Writer: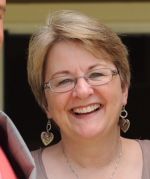 Professional Background:
Lynn Guthrie is the owner of Guthrie Copywriting, a Tacoma, Washington based company focusing on the marketing needs of businesses needing to promote their products or services.
Lynn has spent many years in leadership roles. Her passion and experience in the employee development and marketing fields lead her to the freelance writing market to help others grow their businesses, promote their products or services and retain excellent employees who are passionate about their positions. As a freelancer, she focuses on B2B marketing and employee development consulting.
Lynn lives in Tacoma, Washington with her husband Chuck and has three children and seven grandchildren. When not traveling with her husband, three dogs, and two cats, Lynn enjoys gardening, home improvement projects, and spending time with her grandchildren.