Meet AWAI-Trained Writer: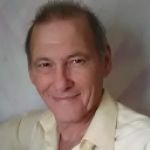 Professional Background:
I began writing professionally in 1997 for CBS news affiliate in Reno, NV. Since then, I have written a complete pressure-free sales procedure and management manual for the ballroom dance industry. I am a self-published author (The Monster That Lives Within) about epilepsy. My resume includes articles on business, epilepsy, motivation, ballroom dancing, and cannabis - blogs and reviews are great favorites of mine, and I have more than two years of experience as a freelance copywriter; writing web content and product descriptions. My entire adult life I have been a professional ballroom dancer. I instructed, managed, and owned my own studio. For more than 40 years I have danced, and for more than 20 years I have been writing. I have an endless passion for both.
My brain-disorder art is a wonderful addition to my literary works. Having epilepsy gave my art a bit of a twist and is now loved by thousands.
Today, I write, draw, dance, and consult... I am at your service.